Back To Podcast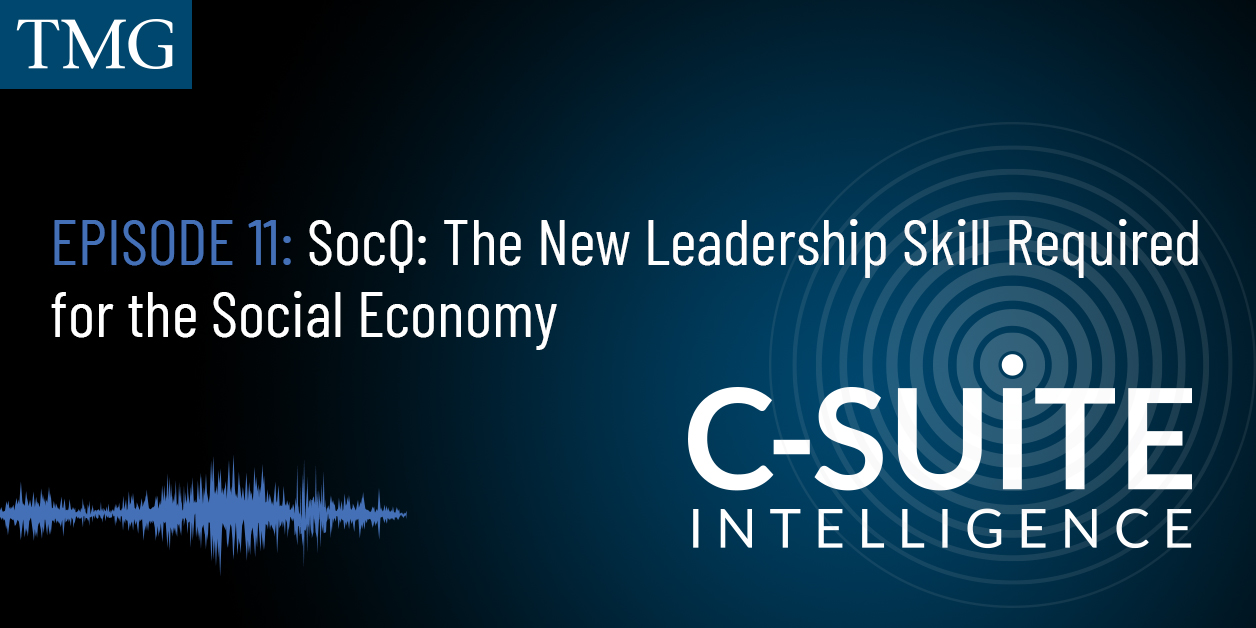 SEASON 1 | EPISODE 11 | NOVEMBER 2019
Episode 11: SocQ – The New Leadership Skill Required for the Social Economy
As we move from a knowledge-based to a "social economy," leaders must build what Stephen Miles defines as their "social intelligence quotient" or SocQ. This skill goes beyond having one-to-one empathy to being able to connect with the broader public in a way that communicates a company's purpose and values yet is in sync with the community's standards. Miles explains how leaders' SocQ and ability to connect one-to-many are essential to organizations' survival under the global magnifying glass.
In this episode
Stephen Miles
Founder and Chief Executive Officer
Coach to top CEOs, boards, and C-suite executives around the world, Stephen Miles is the founder and CEO of The Miles Group (TMG). His 20+ years of working closely with some of the highest performing executives, leadership teams, and boards of directors in the global Fortune 500 has put him at the center of some of the most critical leadership challenges and decisions companies are facing today.
Speaking frequently to organizations on strategies for coaching C-level executives and developing high-potential talent, Stephen has been featured in the Harvard Business Review, The Wall Street Journal, Forbes, Fortune, Entrepreneur, and Chief Executive. He is co-author of Your Career Game: How Game Theory Can Help You Achieve Your Professional Goals; he collaborates frequently with the Stanford Graduate School of Business on research around CEOs and boards, including a recent exploration of the costs and benefits of CEO activism. Stephen and his CEO advisory services were profiled in the Bloomberg Businessweek article "The Rising Star of CEO Consulting."