Back To Podcast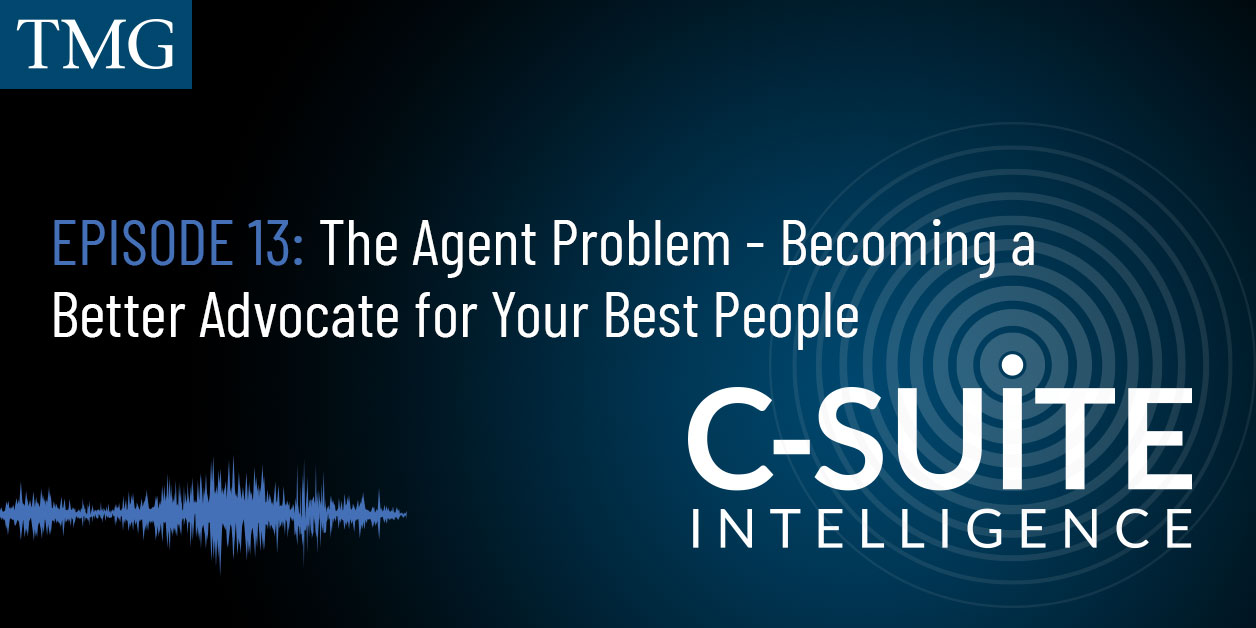 SEASON 1 | EPISODE 13 | JANUARY 2020
Episode 13: The Agent Problem - Becoming a Better Advocate for Your Best People
The most critical decisions around an employee's future at a company usually happen when they aren't in the room. But most organizations have an "agent problem," says Stephen Miles: its leaders aren't effective agents or advocates for valuable employees, and talent discussions can get dominated by fast talkers or bullies who push forward "their" people who are less qualified. Miles explains steps you can take to represent your best people most effectively and create a stronger team overall.
In this episode
Stephen Miles
Founder and Chief Executive Officer
Coach to top CEOs, boards, and C-suite executives around the world, Stephen Miles is the founder and CEO of The Miles Group (TMG). His 20+ years of working closely with some of the highest performing executives, leadership teams, and boards of directors in the global Fortune 500 has put him at the center of some of the most critical leadership challenges and decisions companies are facing today.
Speaking frequently to organizations on strategies for coaching C-level executives and developing high-potential talent, Stephen has been featured in the Harvard Business Review, The Wall Street Journal, Forbes, Fortune, Entrepreneur, and Chief Executive. He is co-author of Your Career Game: How Game Theory Can Help You Achieve Your Professional Goals; he collaborates frequently with the Stanford Graduate School of Business on research around CEOs and boards, including a recent exploration of the costs and benefits of CEO activism. Stephen and his CEO advisory services were profiled in the Bloomberg Businessweek article "The Rising Star of CEO Consulting."