Back To Podcast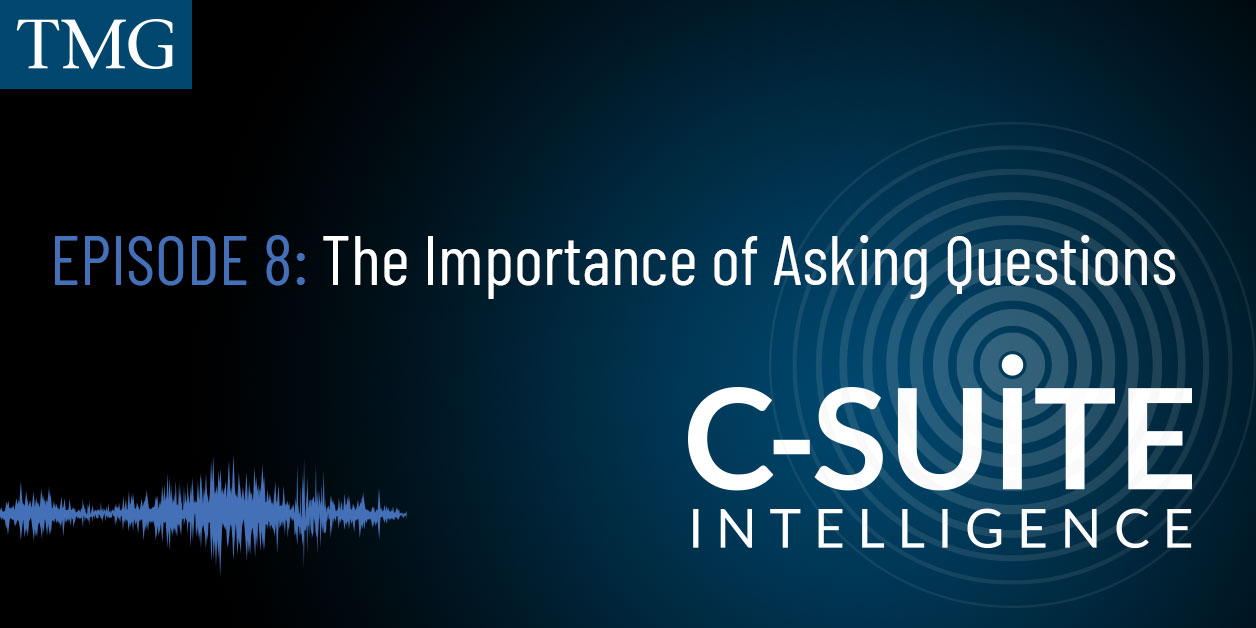 SEASON 1 | EPISODE 8 | OCTOBER 2019
Episode 8: The Importance of Asking Questions
One of the most effective tools to get the results you want, Taylor Griffin explains, is to think of your job as asking questions. Whether you are CEO or anywhere along the path to running a company, being Socratic in your interactions is the way to learn more, gain clarity, and understand the reasoning behind how decisions are made – good and bad. Taylor discusses the tone, timing, and context to consider when asking questions and how leaders can model a learning culture for their organization.
In this episode
Taylor Griffin
Chief Operating Officer
Coaching C-suite executives and board directors for top performance and talent optimization across the organization, Taylor Griffin works across a broad range of company size and stage – from the largest Fortune 50 global corporations to private-equity portfolio companies and emergent VC-backed firms. Taylor works with these leaders to continuously attain higher levels of performance, grow successfully into new roles or new organizations, and build their "viability" as succession candidates for the C-suite or the CEO role itself. With deep experience working with management and boards on "people" issues and succession projects, Taylor has contributed multiple pieces of research and articles such as "When High Performers Behave Badly," published in C-Suite and co-authored with her colleague Courtney Hamilton, and "How Boards Should Evaluate Their Own Performance," published in Harvard Business Review and co-authored with Stanford Graduate School of Business professor David Larcker, researcher Brian Tayan, and her colleague Stephen Miles. Prior to helping found TMG, she was with Heidrick & Struggles' Leadership Consulting Practice.