Back To Podcast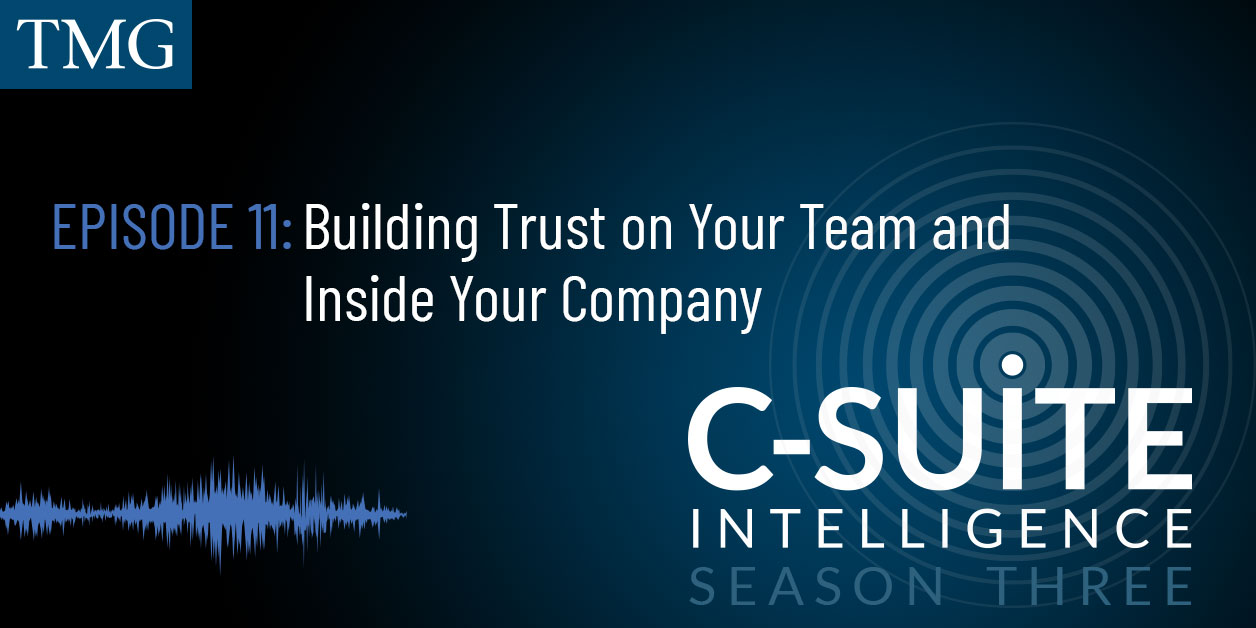 SEASON 03 | EPISODE 11 | NOVEMBER 2023
Building Trust on Your Team and Inside Your Company
Without trust, there is no shared or mutual accountability, and teams do not have strong enough foundations to accomplish their goals. Yet, many people cannot articulate what they and their teams actually need to do in order to form that trust. Stephen Miles and Maizie Nelson share the 8 ways to build trust on your team and inside your company.
In this episode
Stephen Miles
Founder and Chief Executive Officer
Coach to top CEOs, boards, and C-suite executives around the world, Stephen Miles is the founder and CEO of The Miles Group (TMG). His 20+ years of working closely with some of the highest performing executives, leadership teams, and boards of directors in the global Fortune 500 has put him at the center of some of the most critical leadership challenges and decisions companies are facing today.
Speaking frequently to organizations on strategies for coaching C-level executives and developing high-potential talent, Stephen has been featured in the Harvard Business Review, The Wall Street Journal, Forbes, Fortune, Entrepreneur, and Chief Executive. He is co-author of Your Career Game: How Game Theory Can Help You Achieve Your Professional Goals; he collaborates frequently with the Stanford Graduate School of Business on research around CEOs and boards, including a recent exploration of the costs and benefits of CEO activism. Stephen and his CEO advisory services were profiled in the Bloomberg Businessweek article "The Rising Star of CEO Consulting."
Maizie Nelson
Senior Consultant
Maizie Nelson is a senior consultant at The Miles Group where she provides support across executive assessments, leadership development and senior team succession planning.
 
Prior to joining TMG, Maizie was a member of Deloitte Consulting's Human Capital practice. In that role, she advised clients on large scale enterprise transformations. She led numerous technology implementations and process optimization projects across HR, IT and financial management organizations. Maizie also developed a deep understanding of organizational change, stakeholder management and communications through her work at Deloitte and previous experience at a public relations agency.
 
Maizie graduated from The College of William & Mary, majoring in History and Environmental Policy. She currently resides in Washington, DC.