Back To Podcast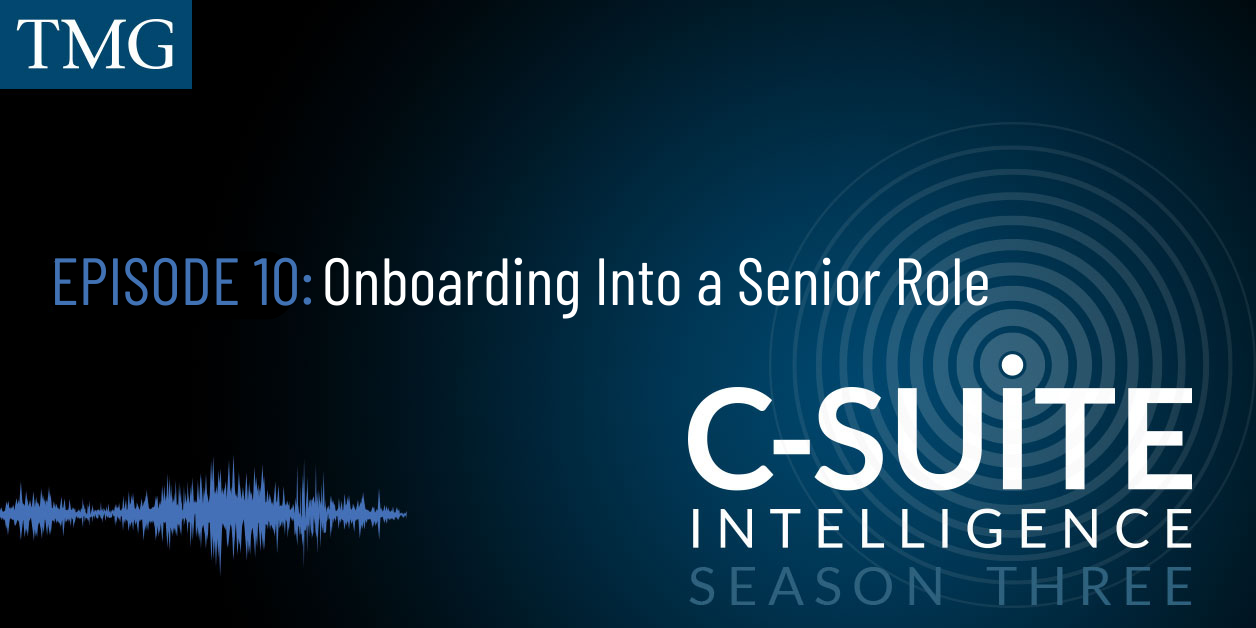 SEASON 03 | EPISODE 10 | OCTOBER 2023
Onboarding Into a Senior Role
Derailment rates for executives in transition, particularly in senior level roles, tend to be higher because they don't always have the proper understanding of the degree of difficulty related to a given transition. Courtney Hamilton and Christina Woodard discuss how to develop an effective onboarding plan for the first year, allowing proper time to connect with stakeholders, build alignment on the mandate, and prioritize your time effectively, among other strategies.
In this episode
Courtney Hamilton
Senior Managing Director
Courtney Hamilton works with senior executives in both Fortune 500 companies and private equity- and VC-backed firms to assess and develop talent. She advises boards and top teams through their most critical leadership challenges – including CEO successions, organizational change initiatives, and key executive transitions and new hires. With extensive experience in executive coaching and development, her work crosses a broad range of industries, from financial services, technology, and media to industrial products, consumer products, manufacturing, transportation, and healthcare. Courtney co-authored with Stanford Graduate School of Business professor David Larcker, researcher Brian Tayan, and her colleague Stephen Miles the paper "Where Does Human Resources Sit at the Strategy Table?". For C-Suite magazine, she contributed the article "When High Performers Behave Badly" with her colleague Taylor Griffin. Prior to joining TMG, Courtney ran livingsocial's market entry strategy in Asia. She has worked in investment banking and in marketing at American Express in Beijing and FBR & Co. in New York.
Christina Woodard
Managing Director
Christina Woodard works on talent assessment and planning for numerous Fortune 500 and private equity clients, and serves as an executive coach for leaders in a range of business and functional roles. Before joining TMG, Christina was director of growth operations for NorthStar Anesthesia, a TPG Growth company. Prior to that, Christina spent five years with the New York office of McKinsey & Company. There, she led professional development for McKinsey's Northeast office block, advising on career and leadership development issues, designing and implementing strategic human capital initiatives, leading review and talent development processes, and coaching consultant through partner-level colleagues and teams around effectiveness.
Christina was also a senior engagement manager with McKinsey, where she advised clients across industries on a variety of strategic, growth, and organizational design issues, bringing particular expertise on the issues surrounding mergers and acquisitions, including top team success and onboarding, cultural integration, organization design, operational and financial integration, and value creation / value capture.