Back To Podcast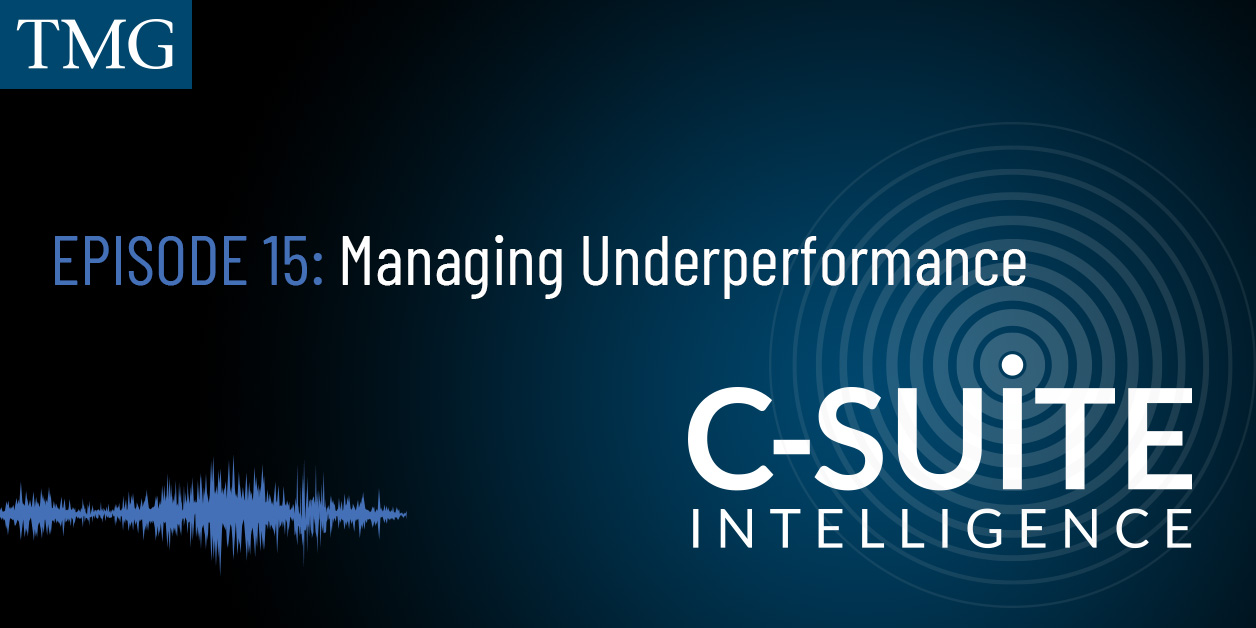 SEASON 1 | EPISODE 15 | FEBRUARY 2020
Episode 15: Managing Underperformance
Nearly all leaders wait far too long to deal with underperformers. "I wish I had handled the problem sooner" is what Taylor Griffin says she hears from every person she coaches. Leaders are evaluated on how well they select and develop talent by whoever is the lowest performer on their team, so managing underperformance is critical. Griffin explains how to recognize signs of habitual low performers, how to give meaningful feedback and how to address issues swiftly to minimize damage to the team.
In this episode
Taylor Griffin
Chief Operating Officer
Coaching C-suite executives and board directors for top performance and talent optimization across the organization, Taylor Griffin works across a broad range of company size and stage – from the largest Fortune 50 global corporations to private-equity portfolio companies and emergent VC-backed firms. Taylor works with these leaders to continuously attain higher levels of performance, grow successfully into new roles or new organizations, and build their "viability" as succession candidates for the C-suite or the CEO role itself. With deep experience working with management and boards on "people" issues and succession projects, Taylor has contributed multiple pieces of research and articles such as "When High Performers Behave Badly," published in C-Suite and co-authored with her colleague Courtney Hamilton, and "How Boards Should Evaluate Their Own Performance," published in Harvard Business Review and co-authored with Stanford Graduate School of Business professor David Larcker, researcher Brian Tayan, and her colleague Stephen Miles. Prior to helping found TMG, she was with Heidrick & Struggles' Leadership Consulting Practice.