Back To Podcast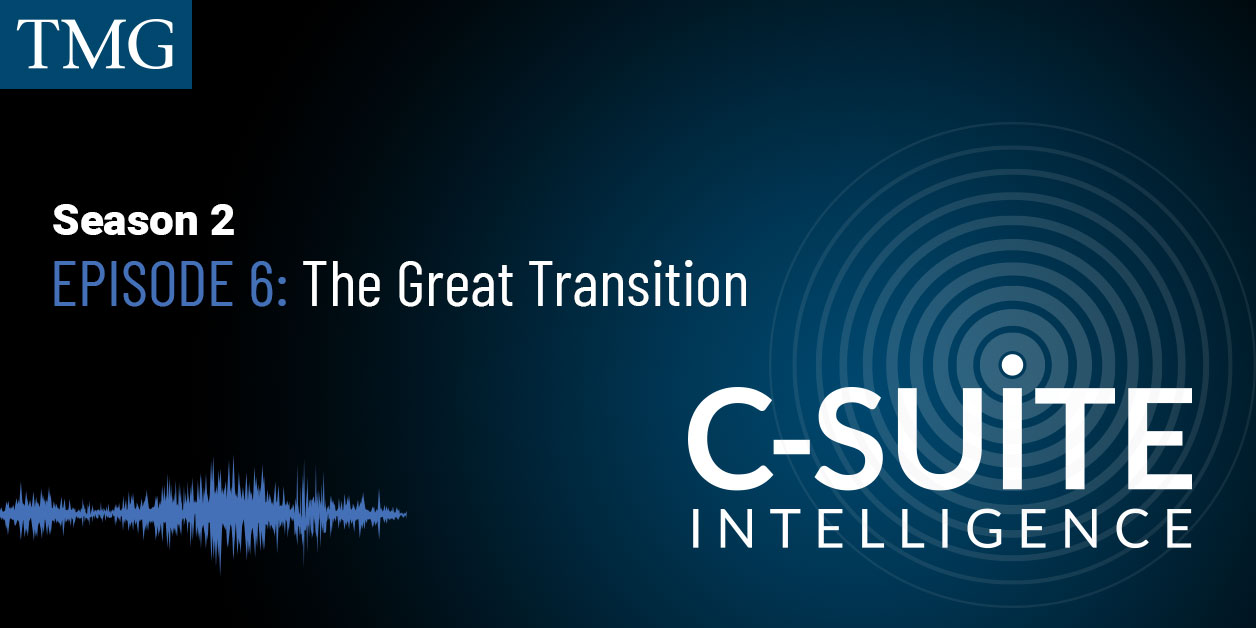 SEASON 02 | EPISODE 06 | JULY 2022
The Great Transition
What does it mean to successfully reframe "The Great Resignation" into "The Great Transition?" Top executive coaches Stephen Miles and Courtney Hamilton discuss how companies are successfully onboarding new employees; what it's like to welcome someone remotely; and, what the best and worst practices are in this environment for leaders, employees, and those taking on senior roles in new companies. In this important new podcast, Miles and Hamilton share strategic and practical tips for success as the pandemic waxes and wanes, but does not disappear.
In this episode
Stephen Miles
Founder and Chief Executive Officer
Coach to top CEOs, boards, and C-suite executives around the world, Stephen Miles is the founder and CEO of The Miles Group (TMG). His 20+ years of working closely with some of the highest performing executives, leadership teams, and boards of directors in the global Fortune 500 has put him at the center of some of the most critical leadership challenges and decisions companies are facing today.
Speaking frequently to organizations on strategies for coaching C-level executives and developing high-potential talent, Stephen has been featured in the Harvard Business Review, The Wall Street Journal, Forbes, Fortune, Entrepreneur, and Chief Executive. He is co-author of Your Career Game: How Game Theory Can Help You Achieve Your Professional Goals; he collaborates frequently with the Stanford Graduate School of Business on research around CEOs and boards, including a recent exploration of the costs and benefits of CEO activism. Stephen and his CEO advisory services were profiled in the Bloomberg Businessweek article "The Rising Star of CEO Consulting."
Courtney Hamilton
Senior Managing Director
Courtney Hamilton works with senior executives in both Fortune 500 companies and private equity- and VC-backed firms to assess and develop talent. She advises boards and top teams through their most critical leadership challenges – including CEO successions, organizational change initiatives, and key executive transitions and new hires. With extensive experience in executive coaching and development, her work crosses a broad range of industries, from financial services, technology, and media to industrial products, consumer products, manufacturing, transportation, and healthcare. Courtney co-authored with Stanford Graduate School of Business professor David Larcker, researcher Brian Tayan, and her colleague Stephen Miles the paper "Where Does Human Resources Sit at the Strategy Table?". For C-Suite magazine, she contributed the article "When High Performers Behave Badly" with her colleague Taylor Griffin. Prior to joining TMG, Courtney ran livingsocial's market entry strategy in Asia. She has worked in investment banking and in marketing at American Express in Beijing and FBR & Co. in New York.