Back To Podcast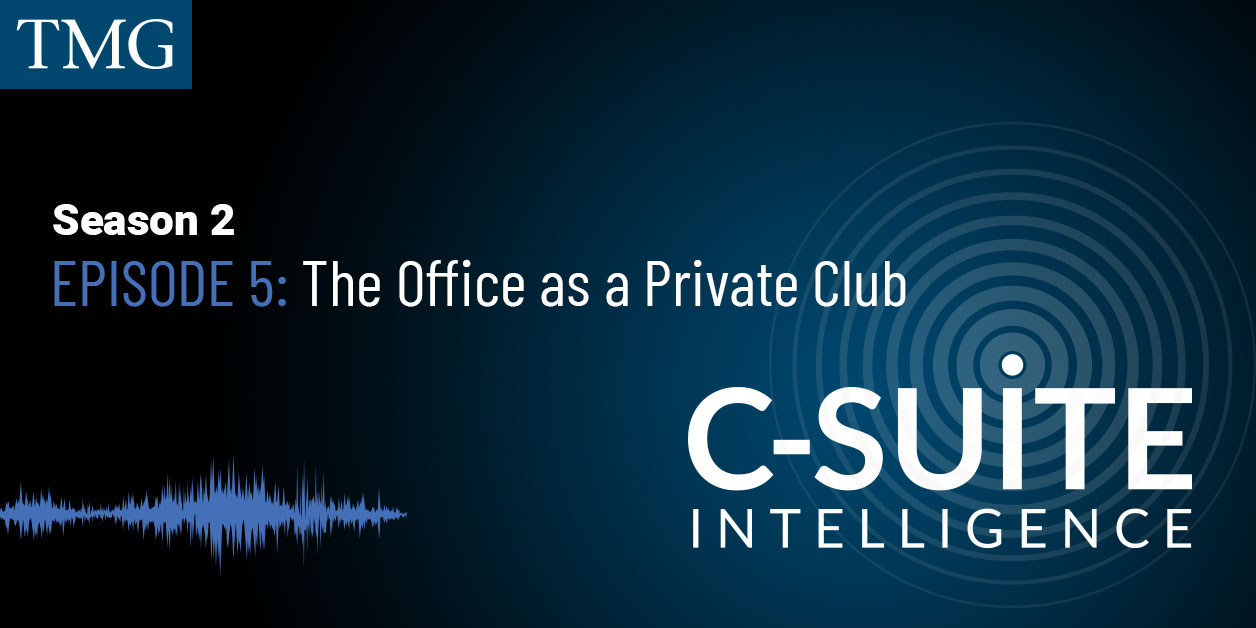 SEASON 02 | EPISODE 05 | JUNE 2022
The Office as a Private Club
As business leaders continue to reimagine the way we work, offices everywhere are getting revamped to support new organizational priorities. For Stephen Miles and Christina Woodard, office density and intentionality top the list. We need to be purposeful about what we're doing, says Miles, and why we're asking teams to convene. Working together, colleagues can peel away from virtual meeting rooms to reforge strong connections and trust in person, and then tackle the hard issues with creativity and high performance. In a sense, the office of the future will be like a private club, where employees are the members.
In this episode
Stephen Miles
Founder and Chief Executive Officer
Coach to top CEOs, boards, and C-suite executives around the world, Stephen Miles is the founder and CEO of The Miles Group (TMG). His 20+ years of working closely with some of the highest performing executives, leadership teams, and boards of directors in the global Fortune 500 has put him at the center of some of the most critical leadership challenges and decisions companies are facing today.
Speaking frequently to organizations on strategies for coaching C-level executives and developing high-potential talent, Stephen has been featured in the Harvard Business Review, The Wall Street Journal, Forbes, Fortune, Entrepreneur, and Chief Executive. He is co-author of Your Career Game: How Game Theory Can Help You Achieve Your Professional Goals; he collaborates frequently with the Stanford Graduate School of Business on research around CEOs and boards, including a recent exploration of the costs and benefits of CEO activism. Stephen and his CEO advisory services were profiled in the Bloomberg Businessweek article "The Rising Star of CEO Consulting."
Christina Woodard
Managing Director
Christina Woodard works on talent assessment and planning for numerous Fortune 500 and private equity clients, and serves as an executive coach for leaders in a range of business and functional roles. Before joining TMG, Christina was director of growth operations for NorthStar Anesthesia, a TPG Growth company. Prior to that, Christina spent five years with the New York office of McKinsey & Company. There, she led professional development for McKinsey's Northeast office block, advising on career and leadership development issues, designing and implementing strategic human capital initiatives, leading review and talent development processes, and coaching consultant through partner-level colleagues and teams around effectiveness.
Christina was also a senior engagement manager with McKinsey, where she advised clients across industries on a variety of strategic, growth, and organizational design issues, bringing particular expertise on the issues surrounding mergers and acquisitions, including top team success and onboarding, cultural integration, organization design, operational and financial integration, and value creation / value capture.